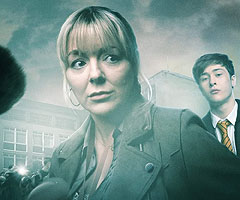 The Teacher
The Teacher tells the story of Jenna, who is accused of a drunken sexual encounter with one of her students.
As she tries to prove her innocence with no memory of the night in question, her only hope lies in uncovering the truth about a dark incident in her past.
The Teacher originally aired on Channel 5.